Professional
Remote
Global Product Manager – Azure Cloud Services (Home-Office)
Stuttgart and Heilbronn

Please apply here on "ITbawü.de" with the "Apply Now" link/button at the top right.

Why SoftwareONE?
SoftwareOne is a leading global software and cloud solutions provider that is redefining how companies build, buy and manage everything in the cloud. By helping clients to migrate and modernize their workloads and applications – and in parallel, to navigate and optimize the resulting software and cloud changes – SoftwareOne unlocks the value of technology. The company's 8,900 employees are driven to deliver a portfolio of 7,500 software brands with sales and delivery capabilities in 90 countries. Headquartered in Switzerland, SoftwareOne is listed on the SIX Swiss Exchange under the ticker symbol SWON. Visit us at https://www.softwareone.com/en
The role
The Product Manager is a strategic member of the global service line team, reporting to the Azure Product Management Director. Together with the rest of the services product team, this individual is responsible for coordinating ideation of new solutions, and for the productization of approved solutions within the Cloud Services - Azure service line. The candidate must be collaborative and agile, with commercial competence in their domain area.
Having strong interpersonal skills, they will be able to build relationships with stakeholders across our global regions and will have a natural desire to help customers and colleagues deliver on their objectives consistently. As part of a global team with the same collective goals, they will work to ensure a high-quality services experience for all our regions.
The focus for this role will be the ongoing development and iteration of existing services, and ideation and development of new and exciting services that we plan to bring to the market. Having a vision of market demands and what success looks like in this space will be critical to the success of this role.
All of that said, even if you don't meet 100% of the requirements listed below, but feel you are exactly the right person to help us accelerate this business, please get in touch – we'd love to hear from you!
Primary responsibilities will be to: 
Analyse market and customer needs across all regions, to plan and coordinate the alignment and release of present and future services product lines
Respond to internal idea submissions and inquiries
Participate in internal and customer-facing ideation workshops
Facilitate the creation and validation of business model canvases with core team members
Develop and manage business cases, including investment plans and associated ROI
Participate in quarterly planning sessions to determine upcoming roadmap commitments
Contribute to third-party vendor negotiations with other internal SMEs
Drive solution development and ideation within the service line for prioritization and review in order to develop the service line portfolio aligned to the market
Maintain alignment with other service line leaders, service delivery leads, platform owners and other internal stakeholders
Participate in (and lead, when needed) stand-ups, sprint reviews, and retrospectives
Drive standardization and automation initiatives across existing products to lower delivery costs and increase margin
Own the commercial cost structure of each solution/module and how these deliver profitable growth for the service line
Ensure all productization deliverables are completed in adherence with committed timeframes and governance structures
Support post-launch sales enablement efforts
Work and communicate across functions to ensure there is a joined-up approach across all SoftwareONE service lines
What we need to see from you
7+ years professional experience, including time as a product / portfolio manager responsible for complex services portfolios, preferably with experience working in an international organisation.
Extensive experience of Microsoft Azure, with particular knowledge of building the kind of modern services that meet current market demands
An understanding of the techologies and toolsets associated with delivering cloud services, and of Microsoft licensing and consumption models (e.g. CSP) would be an advantage
Exceptional contributor with the ability to motivate, influence, and inspire other team members, while building strong services capabilities
Deep understanding of product management standards and methodologies
Highly-developed consulting and problem-solving competence
Experience with assessing vendors, third party services, and products
An excellent command of English, both written and spoken, including C-level presentation skills
Advanced business writing skills, with a keen eye for detail
Desire to design something new, innovative, and disruptive in a global, innovative, and fast paced environment
Has a customer service mindset with an appropriate level of flexibility where appropriate.
Understanding the needs of external and internal customers and using good judgment to make the best business decisions while maintaining positive relationships.
Able to lead, influence, and work in an agile team environment, effectively partnering with other departments and groups, particularly across Global Services.
Has proven problem resolution skills with the ability to minimise negative impact to deadlines and/or ojectives.
Detail-oriented, with the ability to successfully and efficiently manage multiple tasks, priorities, and deadlines.
Clearly communicates ideas in a variety of formats (verbal, written, etc.) with a variety of stakeholders (Leaders, Consultants / Individual Contributors / Customers).
A proactive individual with the ability to adapt to change when necessary, and comfortable working through ambiguity
Proven ability to quickly learn and understand complex topics, processes, and procedures within matrix organizations.
Aligned with SoftwareONE's culture, expressed in our seven core values
Willingness to travel internationally up to 25% (post-Covid)
#LI-CD1
What you should really know about us.
Strip away everything. Strip away our brand, strip away our buildings, strip away our offices. What are we left with? Our people. This is what makes SoftwareONE successful.
Passionate people who live and breathe our values every day, who delight our customers, every day, and who go above and beyond, every day. Our culture is unique, and I believe that having the right people, and empowering them to succeed, is the absolute key to our success.
Patrick Winter, Founder.
What we expect from our employees
Success at SoftwareONE is not defined by what you do for yourself, but by what you deliver for our customers, the business and for the employees around you. SoftwareONE employees are energized, agile and are laser focused on delivering world class Customer Satisfaction and results. Our leaders motivate and inspire their teams and provide a working environment that delivers incredible levels of Employee Satisfaction. We are Humble, have a very high degree of Integrity and are simply not interested in politics.
Our leaders operate with a high levels of Discipline but are able to work at Speed manage change in a global economy.
"SoftwareONE is an equal opportunity employer. With employee satisfaction as one of our core values, we are passionate about diversity and are committed to creating an inclusive environment for all of our employees. We want every employee to have the greatest experience of their career."
Job Function
Software & Cloud Services
Software Cloud Services, IT, Englisch, ITbawü.de, Empfehlungsbund
Open to applicants from the following countries for full remote employment:
Germany
Brief profile of SoftwareONE Deutschland GmbH
SoftwareONE mit Sitz in der Schweiz ist ein führender globaler Anbieter von End-to-End Software- und Cloud-Technologielösungen. Mit Kompetenzen entlang der gesamten Wertschöpfungskette ermöglichen wir es unseren Kunden, ihre kommerziellen, technologischen und digitalen Strategien ganzheitlich zu entwickeln und umzusetzen. Wir unterstützen bei der Modernisierung von Anwendungen und der Migration geschäftskritischer Workloads in Public Clouds und verwalten und optimieren gleichzeitig die zugehörigen Software- und Cloud-Bestände sowie deren Lizenzierung. Unsere Angebote sind über die eigenentwickelte digitale Plattform PyraCloud verbunden, die Kunden datenbasierte Informationen zur Verfügung stellt.
Mit rund 8'300 Mitarbeitenden und Vertriebs- und Dienstleistungskapazitäten in 90 Ländern bieten wir rund 65'000 Geschäftskunden Software- und Cloud-Lösungen von mehr als 7'500 Herstellern. Die Aktien von SoftwareONE (SWON) sind an der SIX Swiss Exchange notiert.
Unsere Mitarbeiter:innen sind unser größtes Kapital!
Deshalb unterstützen wir unsere Kolleg:innen, investieren in ihre Weiterbildung und fördern ihre professionelle Entwicklung. Work-Life-Harmony ist für uns ein zentrales Thema –wir streben nach einer optimalen Verknüpfung beider.
Unsere Core Values bilden unsere DNA - daher sollte sich jede/r Mitarbeiter:in auch mit diesen identifizieren können. Mitarbeiter:in der SoftwareONE sind bereit, die Extrameile zu gehen und unsere Zukunft intelligent und engagiert mitzugestalten. Denn wir stehen nie still auf der Suche nach den besten Lösungen und innovativsten Dienstleistungen. Wir konzentrieren uns jetzt und in Zukunft auf ein gemeinsames Ziel: Wir machen für unsere Kunden den Unterschied!
Und wir wachsen stetig. Daher freuen uns über neue Kolleg:innen in u.a. folgenden Bereichen: IT (Cloud, Engineering, Softwareentwicklung, Product Mangement, Agile Coaching...), Finance, Marketing, HR, Legal und Sales.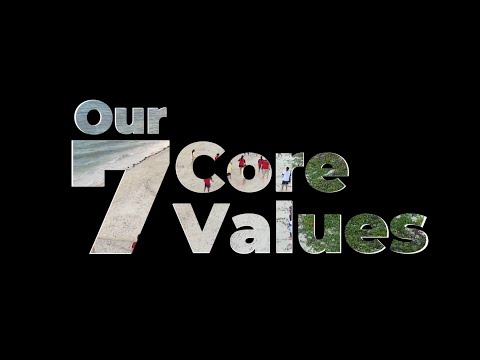 Publication date: 15-02-2023