Post Merger Integration Project Manager
Stuttgart and Heilbronn

Please apply here on "ITbawü.de" with the "Apply Now" link/button at the top right.

Why SoftwareONE?
SoftwareONE is a leading global provider of end-to-end software and cloud technology solutions, headquartered in Switzerland. With an IP and technology-driven services portfolio, it enables companies to holistically develop and implement their commercial, technology and digital transformation strategies. This is achieved by modernizing applications and migrate critical workloads on public clouds, while simultaneously managing and optimizing the related software and cloud assets and licensing.
SoftwareONE's offerings are connected by PyraCloud, its proprietary digital platform, which provides customers with data-driven, actionable intelligence. With around 8,500 employees and sales and service delivery capabilities in 90 countries,
SoftwareONE provides around 65,000 business customers with software and cloud solutions from over 7,500 publishers. SoftwareONE's shares (SWON) are listed on SIX Swiss Exchange. For more information, please visit https://www.softwareone.com/e.
SoftwareONE Holding AG, Riedenmatt 4, CH-6370 Stans
The role
Following on from the several acquisitions which have been announced we are looking for someone to join the Post Merger Integration team in Services. The role is a huge personal development and learning opportunity, working on one of the key priorities for SoftwareONE's solutions and services offering in the next years. The Senior Project Manager is considered as a subject matter expert for PMI Activities in the Services area, and is passionate about enforcing the right behavior and sharing knowledge. The Senior Project Manager will be a Services PMI ambassador to ensure that strategic business, quality and functional goals are met during an integration.
We are looking for someone who takes over the responsibility of the tasks mentioned below:
Manages the PMI projects in the Services area, leads and steers the working groups in the Services Stream in line with the overall strategy
Quickly understands the depth and breadth of internal organizational functions and processes
Defines planning standards, creates integration plan & timeline, tracks progress of the Services Stream, facilitates integration workshops/meetings & Stream calls.
Deals successfully with complex political issues with stakeholders and internally at all levels
Operates successfully across internal boundaries at all levels
Works equally comfortably across strategy organizational, operational and technology discipline
Promotes and displays emotional intelligence through self-awareness, self-management, social awareness and relationship management
Builds up a strong internal network in order to become a recognised expert or opinion leader
Provides subject matter expertise and represent SWO or an acquired company in all project activities and workshops
Engages with executive sponsors for guidance and lead the development of the overall solution
Defines and documents PMI Services blueprints, concepts, business scenarios and roadmaps
Is responsible for the continuous improvement of strategic PMI activities
Identifies risks and challenges and develops mitigation plans
What we need to see from you
Bachelor or above degree in business or IT, MBA or master would be preferable.
Experience as management consultant, SCRUM master, project manager and/or change manager. 
Experience within a global organization.
Experience to work in international teams and multiple topics in parallel.
International Travel is required.
Be proficient in English and German, both written and spoken, Spanish is a plus.
Good general business acumen and understanding of the SoftwareONE business model is preferrable.
Highly motivated and enthusiastic Teamplayer.
Experience in M&A or Post-Merger Integration is preferrable.
Exceptional conceptual and cognitive skills to formulate solutions for issues and communicate those solutions using change mangement and consulting skills
What you should really know about us.
Strip away everything. Strip away our brand, strip away our buildings, strip away our offices. What are we left with? Our people. This is what makes SoftwareONE successful.
Passionate people who live and breathe our values every day, who delight our customers, every day, and who go above and beyond, every day. Our culture is unique, and I believe that having the right people, and empowering them to succeed, is the absolute key to our success.
Patrick Winter, Founder.
What we expect from our employees
Success at SoftwareONE is not defined by what you do for yourself, but by what you deliver for our customers, the business and for the employees around you. SoftwareONE employees are energized, agile and are laser focused on delivering world class Customer Satisfaction and results. Our leaders motivate and inspire their teams and provide a working environment that delivers incredible levels of Employee Satisfaction. We are Humble, have a very high degree of Integrity and are simply not interested in politics.
Our leaders operate with a high levels of Discipline but are able to work at Speed manage change in a global economy.
"SoftwareONE is an equal opportunity employer. With employee satisfaction as one of our core values, we are passionate about diversity and are committed to creating an inclusive environment for all of our employees. We want every employee to have the greatest experience of their career."
Job Function
Cloud & Software Services
Brief profile of SoftwareONE Deutschland GmbH
SoftwareONE mit Hauptsitz in der Schweiz ist ein führender globaler Anbieter von End-to-End Software- und Cloud-Technologielösungen. Mit Kompetenzen entlang der gesamten Wertschöpfungskette unterstützt SoftwareONE Unternehmen bei der Konzeption und Umsetzung ihrer Technologie-Strategie, beim Kauf der richtigen Software- und Cloud-Lösungen zum richtigen Preis sowie bei der Verwaltung und Optimierung ihres Software-Bestands. Die Angebote von SoftwareONE sind über die eigenentwickelte digitale Plattform PyraCloud verbunden, die Kunden datenbasierte Informationen zur Verfügung stellt.
Mit rund 5.800 Mitarbeitern sowie Vertriebs- und Dienstleistungskapazitäten in 90 Ländern bietet SoftwareONE rund 65.000 Geschäftskunden Software- und Cloud-Lösungen von mehr als 7.500 Herstellern. Die Aktien von SoftwareONE (SWON) sind an der SIX Swiss Exchange notiert.
Wir bei SoftwareONE sind stolz auf unser kollegiales Arbeitsklima. Bei uns arbeiten Sie in einem innovativen Arbeitsumfeld, in dem Sie individuell über eine systematische Personalentwicklung gefördert werden und Ihre Potenziale optimal ausschöpfen können. Wir sind ständig auf der Suche nach Projektleitern, Support Engineers, Consultants und Softwaretestern für unsere Projekte im Umfeld von Microsoft, VMware und Skype zudem suchen wir Account Manager und Vertriebler.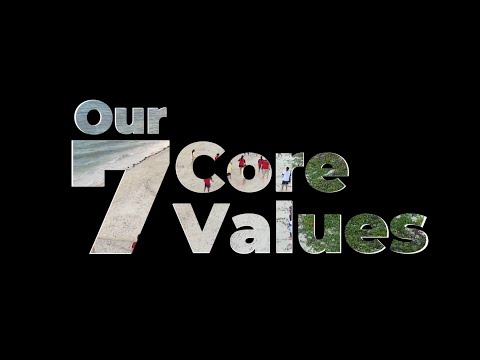 Publication date: 17-11-2021