Stuttgart and Heilbronn
Senior / Principal Consultant (gn)
Stuttgart and Heilbronn

Please apply here on "ITbawü.de" with the "Apply Now" link/button at the top right.

Why SoftwareONE?
SoftwareONE is a fast-growing and global company specialising in technology and software. We're committed and passionate about evolution and change, which has led us to where we are; supporting customers in 88 markets and employing over 6000 people.
That sounds like a lot, doesn't it? But the reality is, we still feel like a small business because we care about our people. We encourage innovative thinking, promote autonomy and most importantly, let you be yourself.

After all, if you strip back everything - our brand, our buildings, our offices - what are we left with? Our people. And that's what makes SoftwareONE the company it is. Fancy joining us?
The role
As Senior / Principal Inhouse Consultant you will be responsible for forming collaboration on a set strategy and initiatives and the integration within Services, to drive organizational value optimization, efficiency, effectiveness, and business growth.
This includes leading collaboration, change management, continues improvement and adoption for successful business transformation initiatives as part of the Service Office in cooperation with Workstream Leads. This collaboration in a given next generation services framework is critical to ensure transformation initiatives generate positive country level impact and change is supported with adequate capacity and capability.
You will also be required to successfully build credible partnerships across business functions, stakeholders, and Service Lines to achieve intended value propositions of strategic initiatives while being recognized as a though leader within the organization.
The scope of Business Transformation is Services-focused, yet cross functional and throughout all levels of the organization.
Your tasks in detail:
Engaging with and advising the continued improvement of the NextGen Services Strategy.
You will be responsible for the implementation of strategic activities through the next generation Services framework.
You will be responsible for the continuous improvement of strategic activities.
Supporting the setup, execution, and permanent re-focussing of the workstreams.
Workings in close coordination with Workstream Leads and Core Team members to ensure progress of workstreams activities.
Building strong relationships with all stakeholders to ensure progress of workstream activities.
You will be responsible on behalf of workstreams to defining change management and communication activities to ensure successful implementation.
Maintaining frequent communication along all workstreams, acting as a Change Agent and ensuring "client" satisfaction.
Identifying risks and challenges and develop mitigation plans.
Providing support in developing functional and technical skills. (Mentoring within Service Office)
What we need to see from you
Excellent knowledge of business and consulting techniques is required. 
You have a cross-functional understanding of SoftwareONE, you know the our standard tools (CRM, NAV, SNC or PSA) and the E-2-E processes.
You need exceptional conceptual and cognitive skills to formulate solutions for issues, coming up during implementation, and communicate those solutions using change mangement and consulting skills, ideally through stakeholders.
You are able to create a vision of future changes and requirements as a basis for a strategy.
You can initiate and support project management for strategic initiatives developing strategic plans, assembling cross functional resourcing, managing communications and change management plans, building complex project plans.
You are an effective communicator, one that is confident in your abilities and who is able to verbally demonstrate them.
You are a colleague with ideas and vision for future work, and are not afraid to discuss new theories and ideas.
You have a natural ability to represent these ideas on SWO executive level.
What you should really know about us.What we expect from our employeesJob Function
Cloud & Software Services
Cloud Software Services, Englisch, Consultant, Support, Software-Support, ITbawü.de, Empfehlungsbund
This Job resp. positions as 'Senior / Principal Consultant (gn)' is vacant in following addresses: 70565 Stuttgart in Baden-Württemberg and 74074 Heilbronn bei/in Stuttgart in Baden-Württemberg.
Brief profile of SoftwareONE Deutschland GmbH
SoftwareONE mit Hauptsitz in der Schweiz ist ein führender globaler Anbieter von End-to-End Software- und Cloud-Technologielösungen. Mit Kompetenzen entlang der gesamten Wertschöpfungskette unterstützt SoftwareONE Unternehmen bei der Konzeption und Umsetzung ihrer Technologie-Strategie, beim Kauf der richtigen Software- und Cloud-Lösungen zum richtigen Preis sowie bei der Verwaltung und Optimierung ihres Software-Bestands. Die Angebote von SoftwareONE sind über die eigenentwickelte digitale Plattform PyraCloud verbunden, die Kunden datenbasierte Informationen zur Verfügung stellt.
Mit rund 5.800 Mitarbeitern sowie Vertriebs- und Dienstleistungskapazitäten in 90 Ländern bietet SoftwareONE rund 65.000 Geschäftskunden Software- und Cloud-Lösungen von mehr als 7.500 Herstellern. Die Aktien von SoftwareONE (SWON) sind an der SIX Swiss Exchange notiert.
Wir bei SoftwareONE sind stolz auf unser kollegiales Arbeitsklima. Bei uns arbeiten Sie in einem innovativen Arbeitsumfeld, in dem Sie individuell über eine systematische Personalentwicklung gefördert werden und Ihre Potenziale optimal ausschöpfen können. Wir sind ständig auf der Suche nach Projektleitern, Support Engineers, Consultants und Softwaretestern für unsere Projekte im Umfeld von Microsoft, VMware und Skype zudem suchen wir Account Manager und Vertriebler.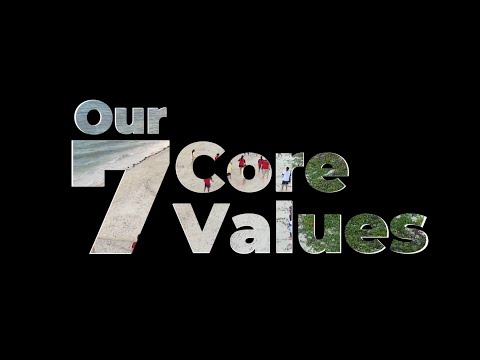 Publication date: 22-11-2021