Service Manager DevSecOps (m/w/d) - Leinfelden-Echterdingen (Stuttgart)
Leinfelden-Echterdingen

Please apply here on "ITbawü.de" with the "Apply Now" link/button at the top right.

Service Manager DevSecOps (m/w/d)
Standorte: Berlin, Dresden, Hamburg, Leinfelden-Echterdingen (Stuttgart), Leipzig, München oder Rostock
Sie wollen nicht nur sich, sondern auch ein bisschen die Welt verändern?
Dann tun Sie das bei der
T-Systems Multimedia Solutions GmbH
.
Denn als größter Digitaldienstleister Deutschlands gestalten wir gemeinsam mit unseren Kunden in einem stetig wachsenden Markt die digitale Welt.
Service Management, Threat and Vulnerability Management, Managed Security Test, IT-Sicherheit, IT-Security
Ihre Zukunft als Service Manager
Als Teil unseres DevSecOps Teams unterstützen Sie die Automatisierung von Security Tests sowie deren Integration in die Prozesse unserer Kunden. Ihr Part in diesem Team:
Kaufmännischer und fachlicher Ansprechpartner für unsere Kunden und das Managed Security Test Team
Erstellung und Überwachung vertraglicher Service Level Agreements (SLAs)
Analyse und Optimierung der Security Test Prozesse unserer Kunden
Verantwortung für die Erstellung kundenspezifischer Reports
Unterstützung der Vertriebskollegen bei Kundenpräsentationen
Mehr Informationen wie wir als Digital Business Assurance Partner agieren und in welchen Projekten wir unsere Kunden mit umfassenden Qualitätsmaßnahmen begleiten finden Sie hier.  
Ihr Hintergrund in Devsecops
Ihre bisherigen Erfahrungen haben Sie zu der Person gemacht, die Sie heute sind: ein aufgeweckter Teamplayer mit Macherqualitäten, der ausgeprägte analytische Fähigkeiten mitbringt, Freude am Kundensupport und der Optimierung bestehender Systeme hat. Sie sind bereit regelmäßig projektbezogen zu reisen und besitzen Kommunikations- und Präsentationsfähigkeiten in Deutsch und Englisch. Ihre Basics:
Know-how im Bereich IT-Security
Erfahrung im Service Mangement nach ITIL
Sehr hohe Kunden-, Qualitäts- und Ergebnisorientierung
Begeisterung für IT und für innovative Lösungen 
Ein Plus, kein muss
Erfahrung im Führen und Motivieren von Mitarbeitern
ITIL-Foundation-Zertifizierung (oder höher)
Ihre Vorteile bei uns
Warum Sie zu T-Systems Multimedia Solutions GmbH kommen sollten?
Weil Sie bei uns unter besten Bedingungen die digitale Revolution mitgestalten können:
Flexible Vertrauensarbeitszeit
38h/ Woche
Attraktive betriebliche Altersvorsorge
Vielzahl individueller Weiterbildungsangebote
Vielzahl an Mitarbeitervorteilen und -rabatten
State of the Art Equipment
Übrigens: Bei uns zählt der Mensch! Wir denken nicht in Kategorien wie Geschlecht, ethnische Herkunft, Religion, Alter, sexuelle Identität oder Behinderung. Wir leben Vielfalt und lehnen Diskriminierung entscheidend ab!  
Bereit für die digitale Revolution?
Dann bewerben Sie sich! Zeigen Sie uns, wer Sie heute sind, wo Sie hinwollen oder
wo Sie bereits angekommen sind.
Ihre Ansprechpartnerin
Sie haben noch Fragen oder suchen nach fachspezifischen Informationen? Zögern Sie nicht und kontaktieren Sie mich jederzeit.
Carolina Matthies
+49 351 - 2820 - 7555 | T-Systems Multimedia Solutions.com/karriere
Brief profile of T-Systems Multimedia Solutions GmbH
Wir bieten unseren Kunden digitale Dienste mit Leidenschaft: Als Full-Service-Dienstleister mit einzigartigem technologischen Know-how übersetzen wir Web-Innovationen in Dienstleistungen und bauen das Online-Geschäft unserer Kunden nachhaltig aus. Lernen Sie uns besser kennen und machen Sie sich ein Bild von unserem Leistungsangebot, unseren Kompetenzen und unseren bereits erfolgreich abgewickelten Projekten.
Das Wohl unserer Mitarbeiter und ein gutes Betriebsklima liegen uns am Herzen. Denn nur in der Zusammenarbeit mit zufriedenen Arbeitnehmern lassen sich unternehmerische Ziele verfolgen. Die flachen Hierarchien in unserem Unternehmen lassen eine gelebte und offene Kommunikationskultur zu. Wir wollen, dass unsere Unternehmensziele und die Bedürfnisse unserer Mitarbeiter in einem fairen Verhältnis zueinander stehen. Werden auch Sie ein Teil der T-Systems Multimedia Solutions und bereichern Sie unser Team mit Ihrer Kreativität, Ihrem Teamgeist und Ihrem Engagement. Wir freuen uns auf Sie!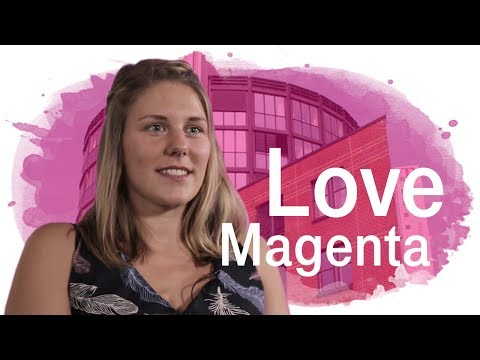 Publication date: 13-11-2018