Konstrukteur (m/w/d) Elektrotechnik
Mannheim, Oberkochen, and Heimsheim

Please apply here on "ITbawü.de" with the "Apply Now" link/button at the top right.

Sie haben ein neues berufliches Ziel? Schlagen Sie mit SII Technologies Ihren Weg ein! Verwirklichen Sie Technik gemeinsam mit uns als Konstrukteur (m/w/d) Elektrotechnik am Standort Augsburg, Dresden, Mannheim, München, Regensburg oder Rosenheim.
Aufgaben
Entwickeln und Auslegen von elektrischen Anlagen und Komponenten in den Bereichen Anlagenbau, Energietechnik und Sondermaschinenbau
Termingerechtes Erstellen von Hardwareschaltplänen inkl. Stücklisten und Schaltschrankaufbauzeichnungen
Auslegen von Nieder- und Mittelspannungsanlagen
Erstellen der zugehörigen Kundendokumentation
Mitwirken bei der Erstellung von Angeboten
Ihr Profil
Abgeschlossenes Studium oder Technikerausbildung im Bereich Elektrotechnik oder Automatisierungstechnik
Erfahrung in der Elektroplanung
Kenntnisse im Bereich Elektroprojektierung und in einem E-CAD-System (z. B. EPLAN, RUPLAN, ELCAD, ecscad oder E3)
Kenntnisse der Regeln und Normen für elektrische Ausrüstungen von Maschinen inkl. Sicherheitsbewertungen
Gute Deutsch- und Englisch-Kenntnisse
Ihre Vorteile
Stärkenorientierte Mitarbeiterförderung sowie firmeninternes Nachwuchskräfte-Entwicklungsprogramm
Modern ausgestattete und klimatisierte Arbeitsplätze mit innovativer Technik
30 Tage Jahresurlaub, flexible Arbeitszeiten sowie leistungsgerechte Vergütung
Vielseitige Angebote und Leistungen (z. B. VWL, bAV, Kinderbetreuungszuschuss, JobRad, Mitarbeiterrabatte, Events)
Motiviertes Team in einer offenen und wertschätzenden Unternehmenskultur mit kurzen Entscheidungswegen
SII Technologies GmbH
Emine Yildiz
Am Mittleren Moos 53
86167 Augsburg
Tel:+49 821/29990-165
Brief profile of SII Technologies GmbH
Die SII Technologies ist Mitglied der SII Group, einem weltweit renommierten Technologiedienstleister mit 8200 Mitarbeitern in 18 Ländern. Mit fünf starken Säulen – Digital Services, Engineering, Systems, Precision Parts, und HR Services – liefert die SII Technologies maßgeschneiderte Lösungen aus einer Hand.

Mit den Besten Technik verwirklichen!
Unsere Kunden zählen weltweit zu den Besten ihrer Branche. Gleichzeitig suchen wir auch die besten Mitarbeiter, die sich mit Leidenschaft und Engagement einbringen. Unsere Unternehmenswerte bestimmen unsere tägliche Arbeit sowie unseren Umgang mit Kollegen, Kunden und Partnern: Flexibilität, Integrität, Dynamik, Effizienz und Sympathie – zusammengefasst FIDES. Dieser lateinische Begriff steht für Zutrauen sowie Vertrauen und bildet das Fundament unserer Werte.
Wir bieten Ihnen vielfältige Entwicklungsmöglichkeiten in einem internationalen Umfeld eines modernen mittelständisch geprägten Unternehmens. Werden Sie #fungenieur und schaffen Sie mit einem Einstieg bei der SII Technologies die besten Voraussetzungen für eine erfolgreiche Karriere.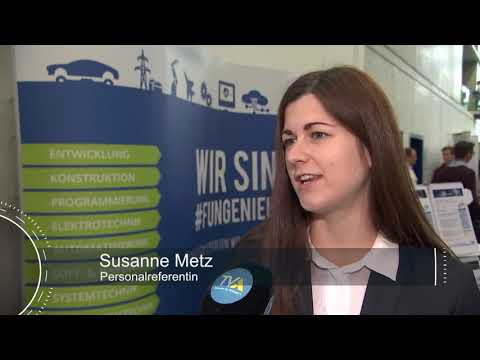 Publication date: 30-01-2020