Student Worker (m/f) Engineering / Software Testing in Leinfelden-Echterdingen
Leinfelden-Echterdingen

Please apply here on "ITbawü.de" with the "Apply Now" link/button at the top right.

Werden Sie ein Experte für Nachhaltigkeit! ...thinkstep enables organizations worldwide to succeed sustainably. Our industry-leading software, data and consulting services help businesses drive operational excellence, product innovation, brand value and regulatory compliance. For our next level of growth, we are looking for new team members near Stuttgart.We are looking for students who work as developers for testing our software products.

Your Responsibilities
Create and maintain Test Plan for our projects
Create and maintain Test Cases and Test Scenarios based on business and technical requirements
Create and maintain Test Cases in Test Link
Execute system and regression test cases
Analysis and reporting of defects in the application
Execute manual tests using exploratory testing methods
Enter defects in JIRA
Your Profile
Bachelor or Master Student (Information Technology, Computer Science or related field)
Ideally experience with software testing and software testing methodologies with ISTQB standards to write and execute tests
Interest in the field of Sustainability software
Independent way of working
High attention to detail
Fluent in English
Availability: 15.02.2018 
We Offer
Excellent career opportunities in a constantly growing IT- and consulting company in the fast-growing field of sustainability. The excitement to work with a dynamic team in a pleasant
and professional work environment.  And, have access to flexible working hours and much more.
Interested? We look forward to hearing from you! 
Contact Us
thinkstep AG
Sabrina Moser
Hauptstr. 111 - 113
70771 Leinfelden-Echterdingen
+49 711 341817-795
Brief profile of thinkstep AG
thinkstep begleitet Organisationen weltweit auf ihrem Weg zu nachhaltigem Erfolg. Unsere branchenführenden Softwarelösungen, Datenbanken und Beratungs-Dienstleistungen unterstützen Unternehmen dabei, ihre Geschäftsabläufe zu optimieren, Innovationspotenziale zu nutzen, den Marktwert zu steigern und rechtliche Vorgaben zu erfüllen.
Mit über 20 Jahren Erfahrung am Markt wissen wir, dass Umwelt-, Sozial und Compliance-Angelegenheiten zwar komplex aber steuerbar sind. Was Sie brauchen ist ein Überblick. thinksteps Nachhaltigkeitssoftware und Beratungsdienstleistungen erhöhen die Datenqualität, sparen Bearbeitungszeit und verbessern sowohl das Reporting als auch die Entscheidungsfindung.
Was wir tun: Wir helfen Unternehmen dabei, nachhaltig erfolgreich zu sein. Unsere Nachhaltigkeitssoftware hilft Unternehmen dabei Risiken zu minimieren, Kosten zu senken und Märke mit einem integrierten, nachhaltigen Ansatz zu stärken. Es ermöglicht Unternehmen die Überwachung und Steuerung des Energie- und Ressourcenverbrauchs und trägt damit massgeblich zu Effizienzsteigerung bei. Intelligente Arbeitsabläufe und Feedbackoptionen ermöglichen eine bessere Einbildung von Mitarbeitern und schaffen Transparenz in der gesamten Wertschöpfungskette.
Erfolgreiche Unternehmen haben realisiert, dass wirtschaftlicher Erfolg und Nachhaltigkeit Hand in Hand gehen.
Wir sind überzeugt, dass eine nachhaltige Unternehmensstrategie einen Mehrwert schafft und einen Perspektivenwechsel ermöglicht. "Kreislauf" statt Einweg ist das Geschäftsmodell der Zukunft.
thinkstep ist daher auf der Suche nach neuen Mitarbeitern und Mitarbeiterinnen, die fundierte Fachkenntnisse mitbringen und gemeinsam mit uns den Weg zu mehr Nachhaltigkeit gehen wollen.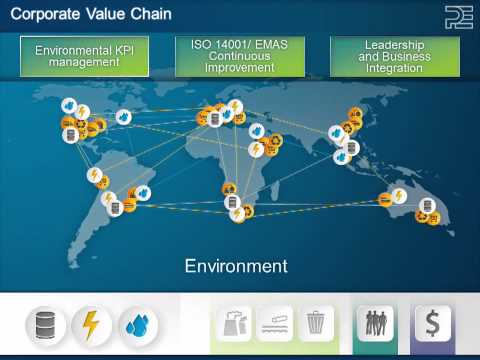 Publication date: 11-01-2018