Product Marketing Manager (m/f) in Leinfelden-Echterdingen
Leinfelden-Echterdingen

Please apply here on "ITbawü.de" with the "Apply Now" link/button at the top right.

As our Product Marketing Manager (f/m) you will be responsible for the outbound marketing activities for our products in Leinfelden-Echterdingen (near Stuttgart).

Key Tasks & Responsibilities


Generate content for marketing campaigns and prepare sales documents, marketing collateral as well as general marketing information for our GaBi and SoFi software and our consulting services.
Develop clear and compelling product messaging that presents our current and future value propositions.
Design and drive cross-functional campaigns for lead generation and lead nurturing, in cooperation product management and the global sales teams.
Update and drive our product marketing strategy across the marketing, product, and sales teams.
Lead initiatives for product launches and product positioning.
Support public appearances such as exhibitions at trade shows, customer visits and training sessions.
Create and update product collateral, case studies, customer presentations and website product content.
Continuously monitor the market to identify new opportunities and gain competitive advantages.
Key Skills & Experience


3-5 years of working experience in a similar, product marketing related, role.
Experience in developing a product marketing strategy and executing on that strategy.
Experience in creating content as well as marketing material.
Knowledge in project work.
Solid creative writer with a good sense for text, creation and design while profoundly using the usual office programs.
Strong analytical skills and the ability to turn insights into actions.
Work independently and take ownership for your projects.
Team player with a pro-active can do mentality.
Fluent in German and English at native-speaker level.
Our offer for you


Excellent career opportunities in a constantly growing IT- and consulting company in the fast grow-ing sustainability area and a pleasant and professional work environment in a dynamic team as well as flexible working hours are your advantage.


Location:
Stuttgart (Leinfelden-Echterdingen)
Start date:
as soon as possible
Are you interested and looking forward for us an our business? Than
apply now
.
Alternatively contact us about
HR-Germany@thinkstep.com
. 
Brief profile of thinkstep AG
thinkstep begleitet Organisationen weltweit auf ihrem Weg zu nachhaltigem Erfolg. Unsere branchenführenden Softwarelösungen, Datenbanken und Beratungs-Dienstleistungen unterstützen Unternehmen dabei, ihre Geschäftsabläufe zu optimieren, Innovationspotenziale zu nutzen, den Marktwert zu steigern und rechtliche Vorgaben zu erfüllen.
Mit über 20 Jahren Erfahrung am Markt wissen wir, dass Umwelt-, Sozial und Compliance-Angelegenheiten zwar komplex aber steuerbar sind. Was Sie brauchen ist ein Überblick. thinksteps Nachhaltigkeitssoftware und Beratungsdienstleistungen erhöhen die Datenqualität, sparen Bearbeitungszeit und verbessern sowohl das Reporting als auch die Entscheidungsfindung.
Was wir tun: Wir helfen Unternehmen dabei, nachhaltig erfolgreich zu sein. Unsere Nachhaltigkeitssoftware hilft Unternehmen dabei Risiken zu minimieren, Kosten zu senken und Märke mit einem integrierten, nachhaltigen Ansatz zu stärken. Es ermöglicht Unternehmen die Überwachung und Steuerung des Energie- und Ressourcenverbrauchs und trägt damit massgeblich zu Effizienzsteigerung bei. Intelligente Arbeitsabläufe und Feedbackoptionen ermöglichen eine bessere Einbildung von Mitarbeitern und schaffen Transparenz in der gesamten Wertschöpfungskette.
Erfolgreiche Unternehmen haben realisiert, dass wirtschaftlicher Erfolg und Nachhaltigkeit Hand in Hand gehen.
Wir sind überzeugt, dass eine nachhaltige Unternehmensstrategie einen Mehrwert schafft und einen Perspektivenwechsel ermöglicht. "Kreislauf" statt Einweg ist das Geschäftsmodell der Zukunft.
thinkstep ist daher auf der Suche nach neuen Mitarbeitern und Mitarbeiterinnen, die fundierte Fachkenntnisse mitbringen und gemeinsam mit uns den Weg zu mehr Nachhaltigkeit gehen wollen.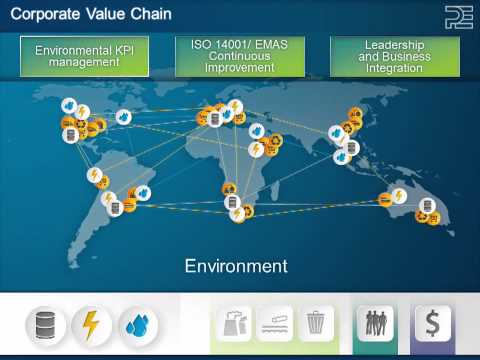 Publication date: 14-02-2018