Content & Communications Manager (m/f) in Leinfelden-Echterdingen
Leinfelden-Echterdingen

Please apply here on "ITbawü.de" with the "Apply Now" link/button at the top right.

You develop communication strategies that support business priorities and strategic vision. With your expertise you know how to tell great stories that support our business objectives. Be our Content & Communications Manager (m/f) in Leinfelden-Echterdingen (near Stuttgart),


Key Tasks & Responsibilities


You will be responsible for all corporate and product content which is the backbone of our inbound marketing.
Identify content needs and develop content including webinars, whitepapers, and articles that will educate and engage our target audience.
Create compelling thought leadership pieces, case studies and educational content and consult.
Build the brand's awareness by creating great storytelling.
Create and maintain the monthly content marketing calendar.
Coordinate customer newsletter in terms of content and distribution.
Develop or rewrite website content, incorporating SEO best practices into the content development process.
Ensure all content is on-brand, consistent in terms of style, quality, and tone of voice, and optimized for search and social promotion.
Collaborate closely with Product Marketing, Product Management and Sales professionals, potentially also with external influencers and industry experts.
Examine and interpret data to find the most effective channels and topics for content functions.
Responsible for media relations: Build and maintain network and relationships with journalists, write and distribute press releases (globally).
Speech-writing for managing board members.

Key Skills & Experience


Minimum 3 years of experience in a similar role.
German or English at native-speaker level and fluent in the other language.
Minimum Bachelor's degree in Marketing, Public Relations or related communications field.
Passion for writing / producing content.
Profound knowledge of the concept of inbound marketing and buyer cycles.
Entrepreneurial thinking.
Self-motivated and structured.
Past experience building audiences either online or offline.
Experience creating content for diverse channels, knowledge of SEO.
Ability to analyze and present content and social performance.
Our offer for you

Excellent career opportunities in a constantly growing IT- and consulting company in the fast grow-ing sustainability area and a pleasant and professional work environment in a dynamic team as well as flexible working hours are your advantage.

Location: Stuttgart (Leinfelden-Echterdingen)
Start date:
as soon as possible
Are you interested and looking forward for us an our business? Than
apply now
.
Alternatively contact us about
HR-Germany@thinkstep.com
. 
Brief profile of thinkstep AG
thinkstep begleitet Organisationen weltweit auf ihrem Weg zu nachhaltigem Erfolg. Unsere branchenführenden Softwarelösungen, Datenbanken und Beratungs-Dienstleistungen unterstützen Unternehmen dabei, ihre Geschäftsabläufe zu optimieren, Innovationspotenziale zu nutzen, den Marktwert zu steigern und rechtliche Vorgaben zu erfüllen.
Mit über 20 Jahren Erfahrung am Markt wissen wir, dass Umwelt-, Sozial und Compliance-Angelegenheiten zwar komplex aber steuerbar sind. Was Sie brauchen ist ein Überblick. thinksteps Nachhaltigkeitssoftware und Beratungsdienstleistungen erhöhen die Datenqualität, sparen Bearbeitungszeit und verbessern sowohl das Reporting als auch die Entscheidungsfindung.
Was wir tun: Wir helfen Unternehmen dabei, nachhaltig erfolgreich zu sein. Unsere Nachhaltigkeitssoftware hilft Unternehmen dabei Risiken zu minimieren, Kosten zu senken und Märke mit einem integrierten, nachhaltigen Ansatz zu stärken. Es ermöglicht Unternehmen die Überwachung und Steuerung des Energie- und Ressourcenverbrauchs und trägt damit massgeblich zu Effizienzsteigerung bei. Intelligente Arbeitsabläufe und Feedbackoptionen ermöglichen eine bessere Einbildung von Mitarbeitern und schaffen Transparenz in der gesamten Wertschöpfungskette.
Erfolgreiche Unternehmen haben realisiert, dass wirtschaftlicher Erfolg und Nachhaltigkeit Hand in Hand gehen.
Wir sind überzeugt, dass eine nachhaltige Unternehmensstrategie einen Mehrwert schafft und einen Perspektivenwechsel ermöglicht. "Kreislauf" statt Einweg ist das Geschäftsmodell der Zukunft.
thinkstep ist daher auf der Suche nach neuen Mitarbeitern und Mitarbeiterinnen, die fundierte Fachkenntnisse mitbringen und gemeinsam mit uns den Weg zu mehr Nachhaltigkeit gehen wollen.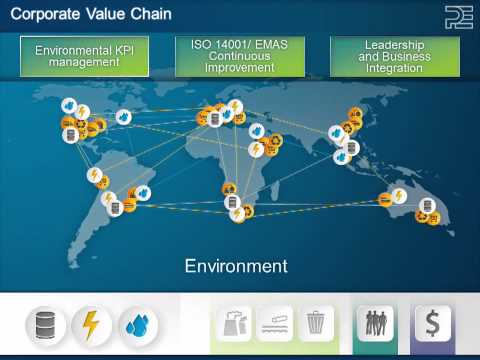 Publication date: 14-02-2018