2 Hybris Jobs or Internships in Stuttgart
Here you find 2 Jobs and trainings to Hybris in Stuttgart. Add matching Hybris Jobs and trainings in Stuttgart to your saved list. Use your chance to apply for all those Jobs and trainings simultaneously. The most relevant ads are shown first.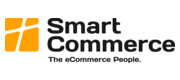 Smart Commerce SE
Niederlassung Stuttgart – 05-12-2018
... kundenspezifische Erweiterungen von Hybris Installationen Du machst Aufwandsschätzungen und definierst Arbeitspakete auf Basis vorliegender Anpassungen Du führst technische Dienstleistungspakete durch Du konfigurierst Entwicklungsumgebungen und [...] Knowhow in IT-Architekturen mit Du hast einschlägige Erfahrungen mit Hybris B2C & B2B Commerce Kundenprojekten Du bringst als Voraussetzung auch Erfahrungen in der Entwicklung mit Java Spring & J2EE mit Auch hast du Kenntnisse in Hybris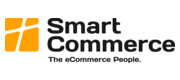 Smart Commerce SE
Niederlassung Stuttgart – 21-12-2018
"Wir verstehen unsere Unternehmung als Ort, an dem Menschen zusammenkommen, um ein starkes gemeinsames Interesse und gemeinsame Werte zu teilen."Smart Commerce SE ist ein innovativer Anbieter von e...
Your search yields not the right results?
Make sure that there are no typing errors or apply here unsolicited